This article describes how to build a VPX receiver pack that is a superior substitute for a 5-cell AA NiCad or NiMH pack. This is discussed elsewhere on this site. These cells also make good flight packs for small electric planes.
The pictures below show the VPX pack as supplied by Black & Decker. It is relatively easy to disassemble.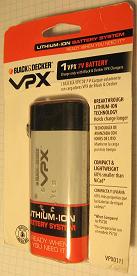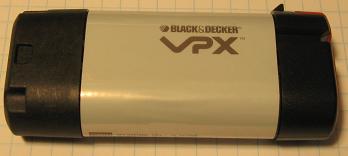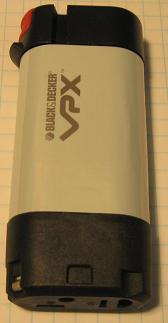 Here's how it's done: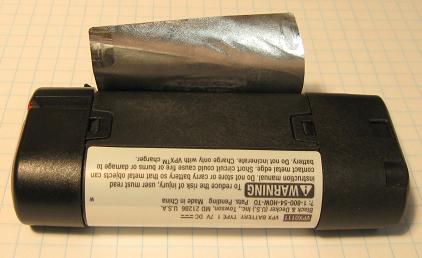 First, peel off the foil label. Use a #11 blade to get started.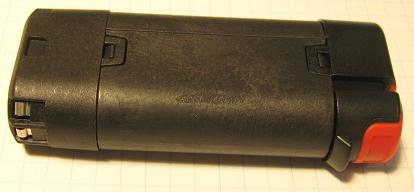 We're going to remove the end cap on the left.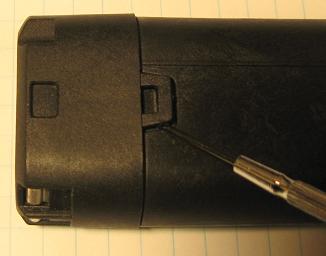 Lift up the tab with a small screwdriver or knife blade.
Flip the pack over and do the other tab.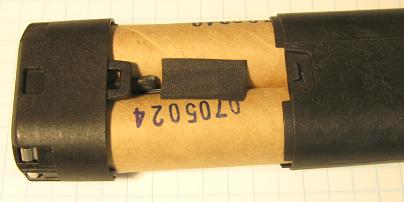 Slide the end cap with cells from the case.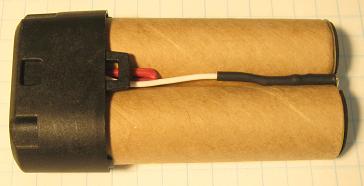 The cells!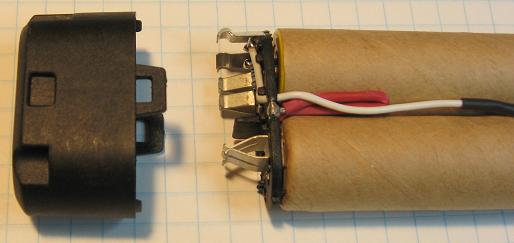 Separate the cap.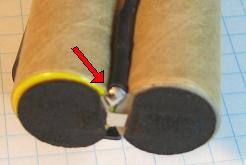 Carefully unsolder the center tap wire, pulling gently on the [white] wire.
Clean the solder from the terminal, as we'll be using it again..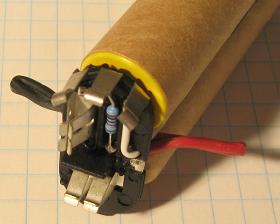 Pull out the folded red and black wires.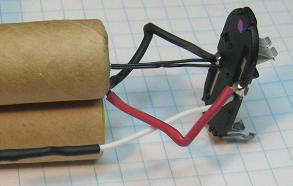 Pull the terminal thingy away from the cells.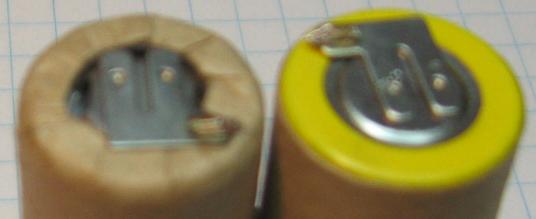 Clip the red and black wires at the terminals (sorry about the fuzzy pic).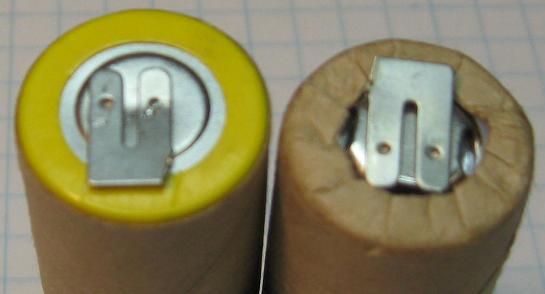 Don't try to unsolder the remains of the wires.
You can trim the terminals, but it's not necessary.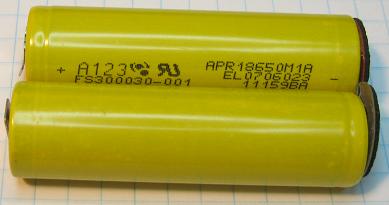 I like to peel off the cardboard but it's not necessary.
It only saves 0.04 oz., but it looks nicer when you use clear shrink.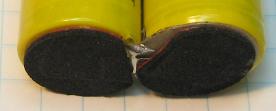 You can leave the insulator on, or remove it and use your favorite tape.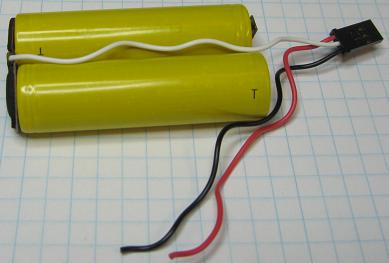 Use a heavy-duty servo cable for the balance/charge connector.
I swapped the red and white leads to keep the colors consistent.
Cut the cable to four inches and solder the center lead to the center tap terminal.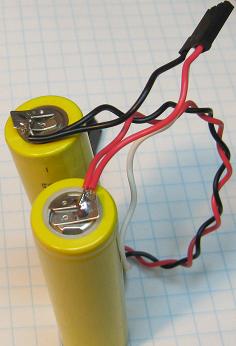 Cut the two remaining leads one inch past the start of the pack. Strip 1/2" from each lead. Use a standard pack cable or a servo cable with the third wire removed. Cut this cable to your preferred length. Six inches is common.
Strip 1/2" from each lead and wrap black wires together and red wires together. Tin these wires, trim exposed wire to 5/16" and bend each wire into a hook. Insert "black" hook into negative tab with wires toward center, and squeeze hook with pliers. Solder the wires. Repeat for "red" hook.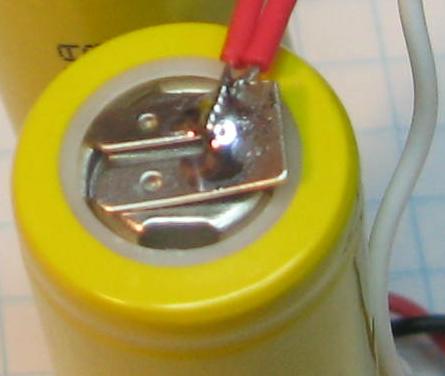 It would be good to verify polarity with a voltmeter.
At a minimum, study the pictures. The positive [red] end has a raised button with slots.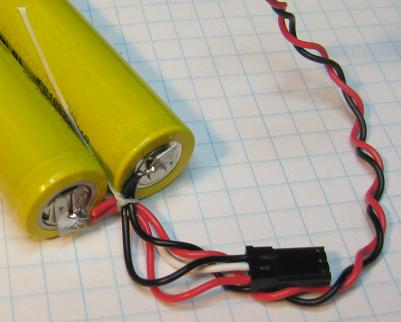 I use string to provide strain relief. Secure knot with a drop of CA.
Pull string to hold wires against end of pack and secure to cell with CA.
I use electrical tape to protect the terminals.
I finish the pack with clear shrink, 1-1/2" flat x 3" long.
I prefer the thin clear shrink sold by Air Dynamics.
Finally, the finished pack!. Believe it or not, the pack is shrink-wrapped.
The pack is being charged and balanced by the new DapterRx.
It is charging the pack from a NiCad charger at 3 amps..